Description

How to Use

FAQs and Tips

How to Order
Description:

Diamond Interaction Chamber (DIXC) is used to produce uniform nanoparticles in a high-pressure homogenizer. The fixed geometry within the DIXC is intended to create a uniform processing profile so that all materials will be processed with equal disruptive forces. Single-slotted interaction chambers have a single microchannel and are ideal choices for small batch research, while the multi-slotted interaction chamber comprises multiple microchannels in parallel, which can be used at industrial scales, by increasing the flow rate through the DIXC but with equal processing forces.

Application:

Nanoemulsion, cell disruption, nanodispersion, deagglomeration, liposome

Performance:

Full replacement for the chamber of Microfluidizer processors
Electro-polishing and inner passivation for pharmaceutical applications
Real-time cooling option to reduce oversized particles
Lower cost and higher quality

Specifications

Description

Diamond interaction chamber

single-slotted, multi-slotted

Brand

Genizer

with high quality

Compatibility for Microfluidizer and Avestin EmulsiFlexs

Single-slotted: M-110Y, M-110P, M-110L, M-110S and M-110EH static homogenizing valve (Avestin)
Multi-slotted: M-7115, M-7125, M-7250, M210, M610

Dimensions




W × D × H

35mm × 35mm × 85mm (single-slotted)


45mm × 45mm × 200mm (multi-slotted)
95mm × 95mm × 300mm (9/16" F→

9/16" M multi-slotted)

Weight

1 lbs. (0.5kg) (single-slotted)




3 lbs. (1.5kg) (multi-slotted)




15 lbs. (7.0kg) (M610)

Cleaning

Flush to clean

Sterilization

Whole unit autoclavable

Pressure Range

20,000 psi; 30,000 psi; 45,000 psi

Chamber Type Available

Single-slotted: F12Y, F20Y and static homogenizing valve
Multi-slotted: F12Y-4, F12Y-5, F12Y-6, F12Y-7, F20Y-2, F20Y-4, F20Y-6, F20Y-7, F20Y-12, F20Y-13, F20-Y-17

Standard Features

Chamber Type

Y-type diamond interaction chamber:




F12Y, F20Y, N40Y, J30Y, J20Y for M210,




F20Y-12, F20Y-13, F20-Y-14 for M610

Max. Pressure

30,000 psi

Product Material

316L stainless steel, diamond

Polishing Condition

Electro-polish and passivation for pharmaceuticals

Warranty

1 year against any manufacturing defects

Option Features

Chamber Type

Z-type diamond interaction chamber:




H10Z, G10Z, H30Z, H210Z, H230Z, Q50Z, T50Z, T60Z, APM




diamond auxiliary processing modules (APM)

Customer Made

Customized laser mark, dimensions and fittings

Max. Pressure

45,000 psi

Product Material

Titanium (resistant to strong acid and base)

Product Cooling

Real time cooling on chamber

Upgrade to Y-Type Diamond Interaction Chamber

Upgrade used F12Y or F20Y chamber to F12Y-RT or F20Y-RT diamond chamber with real-time cooling function. Promotion available for a limited time.

Original Chamber

Upgrade to Brand New

Price

F12Y or F20Y diamond single-slotted chamber

F12Y-1-RT or F20Y-1-RT diamond chamber

$500.00

F12Y or F20Y ceramic single-slotted

F12Y-1-RT or F20Y-1-RT diamond chamber

$500.00

F12Y or F20Y multi-slotted chamber

F12Y-RT or F20Y-RT multi-slotted diamond chamber

Quote
1) Keep 2-3 turns of thread be visible on the end of the tubing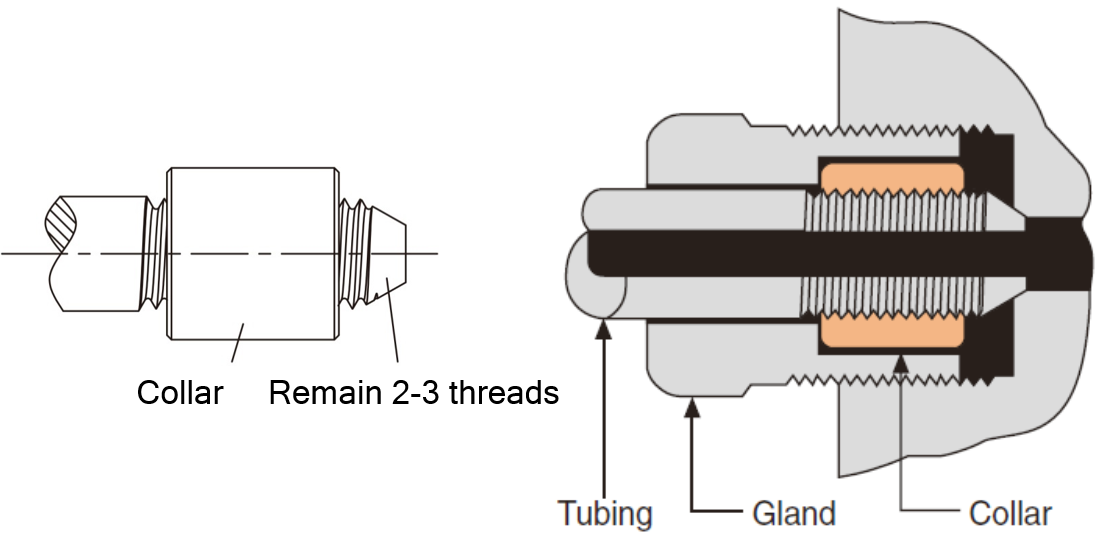 2) For maximizing the stability of the nanosize or bioactivity, please select RT chambers
Is this compatible with Microfluidizer?
All the chambers are compatible with any type of Microfluidizer.

What is the material of the chambers?
All chambers are diamond interaction chambers instead of ceramic.

What if the chambers are blocking?
By flow reversing the chamber, the blocking can be resolved. In addition, Genizer's high-pressure homogenizers have a unique anti-blocking system that can minimize most of the blocking of the chambers.
1. Order the unit from your local agent (recommended)


2. Add the item to the cart, get an online quote from our website and confirm the order and payment accordingly. (recommended and economical)

3. Email us to get a quote

4. Order and pay online from the website if the total amount is under $2,500.00.